Predictive

 

Analytics

Modules





Employee Attrition Risk Score

Employee Segmentation & Profiling

Linear Regression Learner

Disable Tree Ensemble Learner


Efficient Employee Management
Get the power of predictive analytics to add momentum to your HCM objectives with Infotrack. Get insights into key trends like employee attrition and segmentation with the HR predictive analytics suite from Infotrack. This enables managers to keep employees motivated and propel their performance at work.
With this People Analytics Suite, you can avail high-impact retention strategies to prevent attrition to the competition. Retain key people and talent to work to make HCM tactics work in your favor giving them retirement and pension benefits using our best retirement management software. Aso, get the power to predict future turnover and churn at a granular level.
Do you need insights to identify the best talent out of the different new hires? Then use our talent forecasting module, that will help new hires to emerge as key people for the company in the future. Get the Best HRMS Software in India and use employee predictive analytics. This will help to leverage effective talent management by accurately profiling and segmenting employees. Such strategic HR predictive prowess can enhance employee productivity. It can help them roll out targeted initiatives aimed at improving employee performance and thus motivate him/ her to contribute to the company's growth.
From payroll to HR talent management software & retirement management systems, we have cutting-edge HRM software solutions for all your workforce management needs! 
Contact us at Infotrack to understand your workforce better. Utilize our best Predictive analytics software in India and achieve higher employee satisfaction scores.
Critical Areas of HR Predictive Analytics

TARGETED RETENTION
Find out the future high risk of churn and focus on retention of critical people.

TURNOVER MODELLING
Predicting future turnover using factors various factors.

TALENT FORECASTING
To predict which new hires will be high fliers and move them to fast track programs.

RISK MANAGEMENT
Profiling of candidates with a higher risk of leaving prematurely.
Employee Profiling and Segmentation
Predictive analytics can be leveraged for effective talent management by accurately profiling and segmenting employees.
Segmenting the existing employee base can help management understand the workforce better.
The lessons from this segmentation process can be applied to effectively classifying employees in the future.
Employee data such as demographics, skills, educational background, experience, and designation can be combined with information on roles and responsibilities to create such segments.
Companies can achieve higher employee satisfaction score and better relationship with employees by selecting relevant programs for segments that are likely to benefit the most from these initiatives in the future.
Employee Fraud Risk Management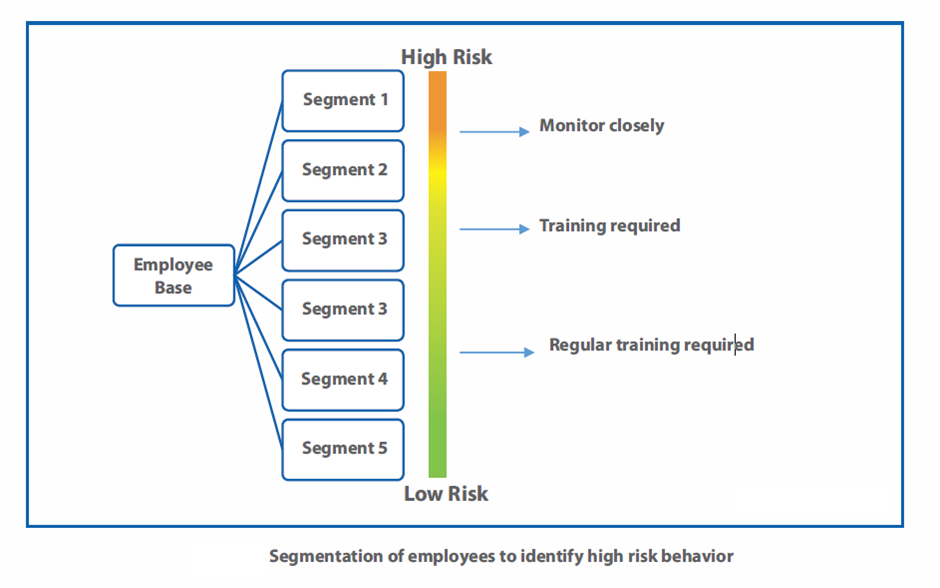 Let's Talk
For more information or to request a Demo for our HRMS Software.
We are here to help .