PERFORMANCE & CAREER MGMT.
ORGANIZATION EFFECTIVENESS
HR Analytics Value Proposition
Employee Sentiment Analysis
Objective Performance Evaluation
Targeted Learning & Development
Dashboard-driven decisions
Accurate Planning & Forecasting
Better Data Integration in system
Optimizing Recruitment
Checking Attrition
Mitigates risk of human errors
Problems faced in Recruitment and Talent acquisition
How can we acquire the right talent?
How can we decide which profiles are right
for the job description?
How can we decide the recruitment need?
How can we obtain high-employee value?
Which job evaluation methods are effective at predicting subsequent performance?
Which route or source is the best?
Does it matter how people enter jobs?
THE PETER PRINCIPLE
How well does success in the current job predict performance in a higher-level job?
Attrition and Retention Analytics
Helps managers identify key reasons for attrition
Attrition risk score of individual employees can be estimated
Make HR processes sensitive and pro-active
Prevents potential attrition of high performers
Retain good employees
Reduce costs of attrition
Helps in hiring strategy
Target intervention for retaining employees:
Improve conditions
Address unmet needs
Focus retention efforts
Common predictors of Attrition

Problems faced in Performance and Career management
Who are the high performers?
What is the Impact of the appraisal on performance?
What is the Impact of the appraisal on turnover?
Who should we promote?
How to compare appraisal ratings?
How do we measure managers quality?
Learning & Development Analytics
Impact of Training on turnover
How can we gain greater value from our training programs?
How do we select the right employees for training?
How do we segment and profile the employees according to skill?
How do we use Learning and Development data better?
How do we make training programs more effective?
How do we analyze cost per batch per course etc?
How do we measure skill attainment and application?
Learning & Development Process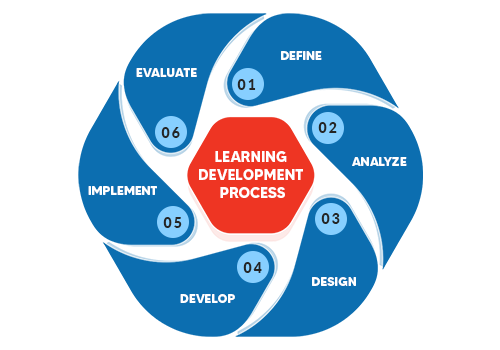 Need For Workforce Analytics
How can we manage capacity optimally?
How can we reduce employee fraud risk to protect our brand image?
How can we leverage historical data to predict future manpower requirements
How can we get an accurate view of the workforce?
How can we get a accurate estimate of retirements due?
How do we measure the effectiveness of HR programs?
Primary Driver For Workforce Analytics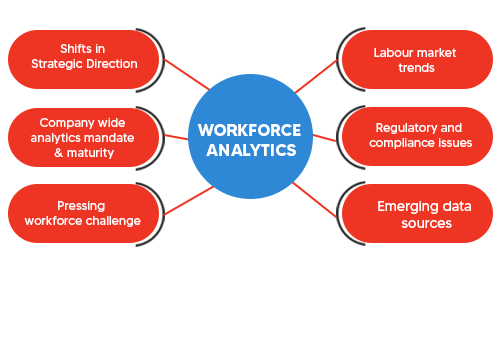 Need for Compensation Analytics
Compare your internal base, bonus & incentive data to market rates
Compare actual pay to targets to assess internal equity
Analyze at the group, job, employee or manager level.
Analyze pay practices year over year and compare across multiple countries
Identify groups or individuals that are under/overpaid
How do we measure the effectiveness of Compensation and benefits?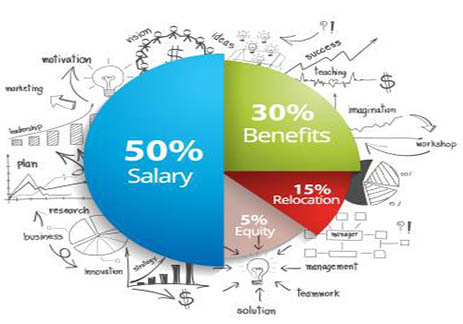 Structural
HR Staffing Breakdown
HR Professional Staffing Mix Ratio
HR Mobility Rate
Organization Profile
Innovation
New Products & Services breakdown
R & D Expense rate
Let's Talk
For more information or to request a Demo for our HRMS Software.
We are here to help .