Rule and Component-based payroll with Formula Editor
Salary calculations for pro-rata adjustments in salary structure, arrears, reimbursements and other payroll expenses
Rule-based Payroll processing
Define payroll structure for various categories of employees
Component-based payroll processing/Formula Generator
Weekly processing for seasonal employees Loans and Advances (Optional)

Powerful processing
engine
Arrears Processing and Adjustments.
Unpaid Wages
Processing for Apprentices/Stipend
Define new Allowances / Retaining allowance
Next Rupee Adjustment, Carry Forward/Rounding off

Systematic employee exit management
Ensures smooth Separation and Full  Final Settlement
Health Club Reimbursement-Recovery
Notice Pay Recovery
Mobile Recovery
Car Recovery
Flat Deposit Recovery
Leave encashment
Notice Period
Loans recovery

Multiple levels of Pay Structure Inheritance
Pay Structures at various levels and categories
Create different pay structure within the same category.
Provision for catering to multiple union agreements (Optional)

Straight-forward statutory compliance
Steer your business clear of compliance penalties.
Generate Form 16 for employees to submit income tax returns.
Incorporate statutory components (PF,ESI,PT, Income tax) as per Indian law

Secured salary payslips, payroll related claims, reimbursement and tax computation worksheets with passwords.
 Access payslips online on web or mobile in a ready-to-download PDF format.

Follow what's happening in your payroll department with detailed audit reports. From recent pay runs to updated employee records, you can review every transaction performed

Account for labour welfare fund
Process LWF automatically for employees. The system calculates and makes the right contributions across all the states.

Decision Support System – DSS
Powerful payroll reports for data-driven decision making
Visualize your organization's payroll information with various dashboards

Simplify and streamline your online benefits management for
LTA /LTC
Medical Reimbursements

Automated gratuity settlement
Acknowledge efforts of your long-serving staff. With automated gratuity calculation, let your parting employees reap their rewards immediately.

Access  Payslips ON the go
We have made payslips available on mobile now, to make life simpler

Open-ended Powerful integrations for smarter collaboration
Direct Integrations with attendance, Leaves and payroll software ensuring accuracy in salary payable(Optional)
Ensure accurate data transfer with a comprehensive payroll system implementation process
Voucher Generation
Bank Transfers

Support your employees' financial needs with loans and track them automatically until they're repaid. Loan instalments are periodically deducted from your employees' pay, and real-time notifications keep everyone in the loop. Various Loans Processing – Staff Loan, Foundation Loan, etc.  and Advances – Festival, Salary Advance, Vehicle Advances, Advance – expenses, Advance Travel, etc.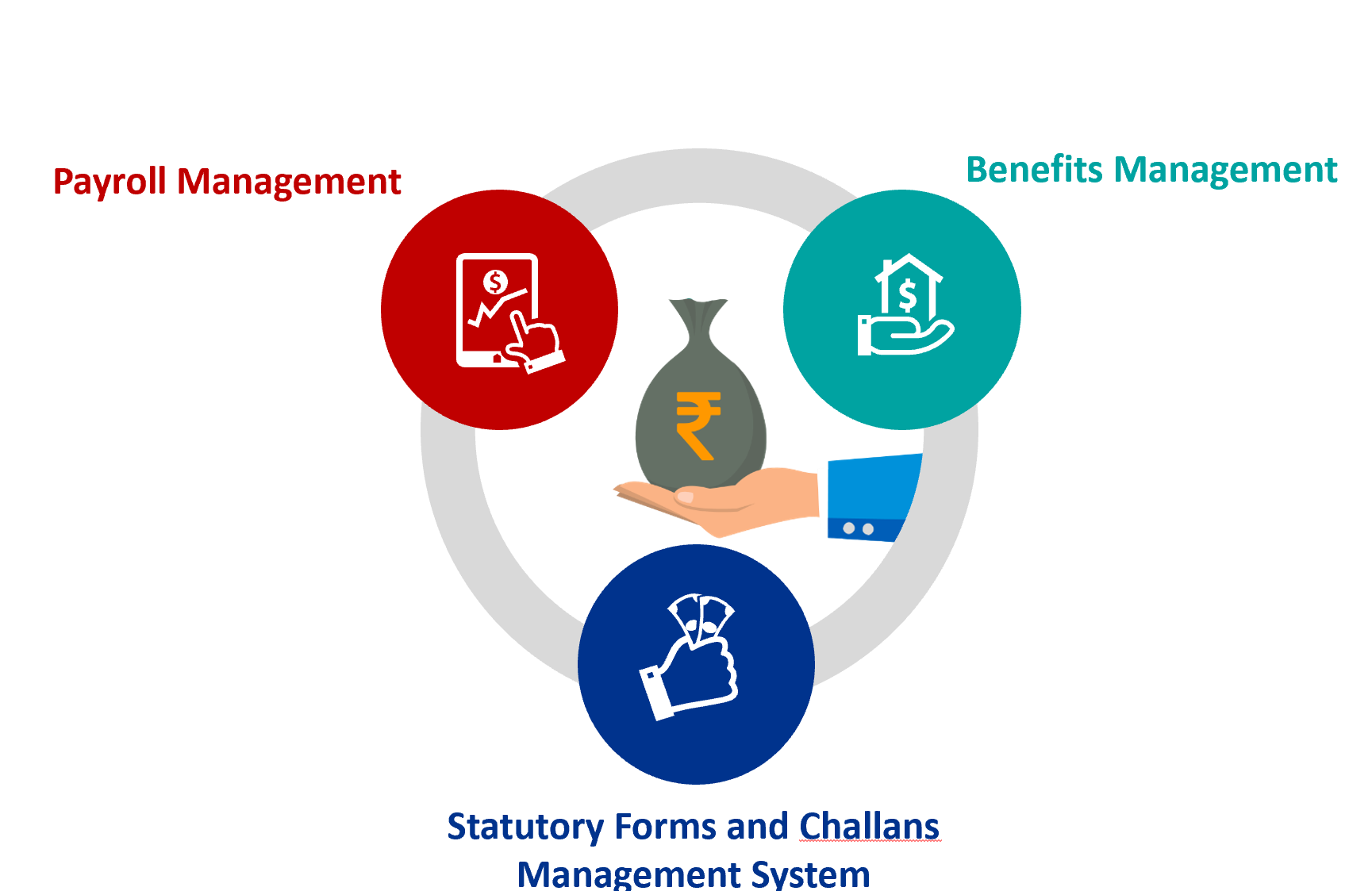 Let's Talk
For more information or to request a Demo for our HRMS Software.
We are here to help .