Predictive

 

Analytics

Modules



Employee Attrition Probability k – Means Clustering
This node outputs the cluster centers for a predefined number of clusters (no dynamic number of clusters). K-means performs a crisp clustering that assigns a data vector to exactly one cluster. The algorithm terminates when the cluster assignments do not change anymore.
The clustering algorithm uses the Euclidean distance on the selected attributes. The data is not normalized by the node (if required, you should consider using the "Normalizer" as a preprocessing step).
Critical Areas of HR Predictive Analytics

TARGETED RETENTION
Find out the future high risk of churn and focus on retention of critical people.

TURNOVER MODELLING
Predicting future turnover using factors various factors.

TALENT FORECASTING
To predict which new hires will be high fliers and move them to fast track programs.

RISK MANAGEMENT
Profiling of candidates with a higher risk of leaving prematurely.
Employee Profiling and Segmentation
Predictive analytics can be leveraged for effective talent management by accurately profiling and segmenting employees.
Segmenting the existing employee base can help management understand the workforce better.
The lessons from this segmentation process can be applied to effectively classifying employees in the future.
Employee data such as demographics, skills, educational background, experience, and designation can be combined with information on roles and responsibilities to create such segments.
Companies can achieve higher employee satisfaction score and better relationship with employees by selecting relevant programs for segments that are likely to benefit the most from these initiatives in the future.
Employee Fraud Risk Management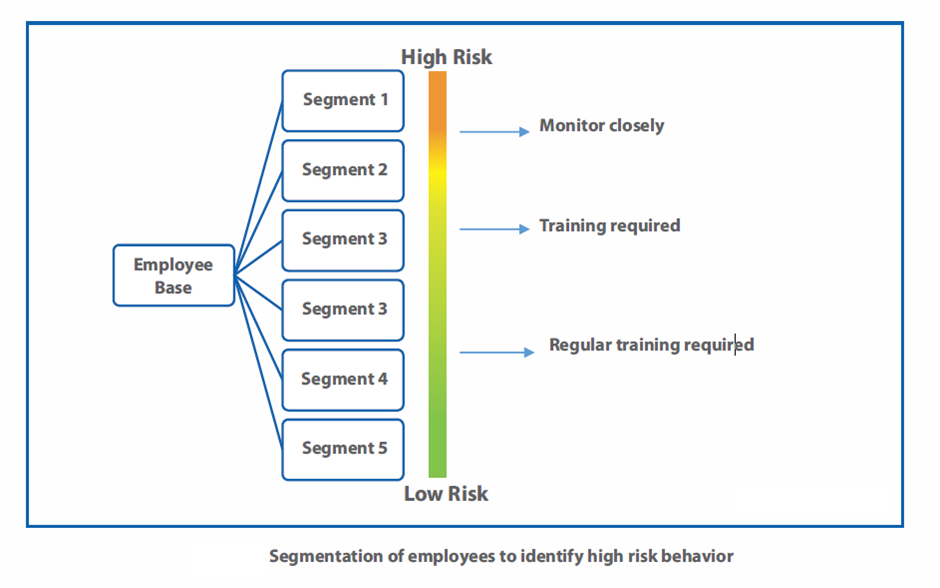 Let's Talk
For more information or to request a Demo for our HRMS Software.
We are here to help .